Custom Home Builders in Northeast Ohio
A custom-built home is something that many people aspire to. And at Kensington Custom Builders, we make that dream a reality. We are dedicated to helping you create your dream home. That's why our process is thorough to make sure that you are satisfied every step of the way. For experience custom home builders in Northeast Ohio, turn to our team today.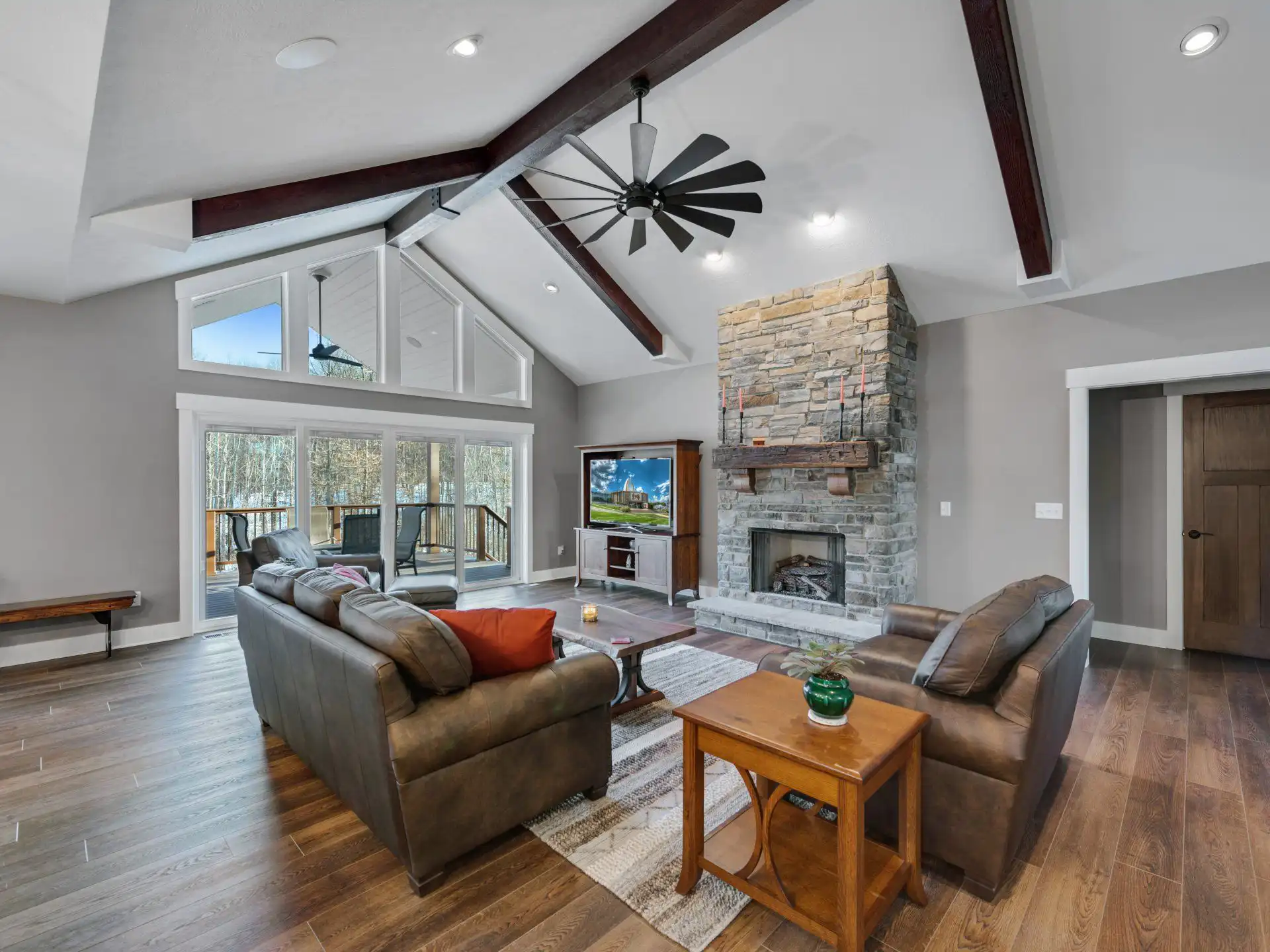 Our Process – Building Custom Homes in Medina and Northeast Ohio
We approach the building process with a cooperative mindset. You bring us your ideas and photos, and we begin to work on achieving those. Our process involves:
1. Consultation: First things first, you'll meet with your builder and make sure that they know what you want. We'll ask questions and provide an idea of the cost and time frame associated with your dream home.
2. Lot selection: We find a selection of lots for you to choose from so you can be sure that your home is in just the right location.
3. Design: Next you finalize all your preferences, including interior trim and paint colors. Then we take everything and create a blueprint and budget and put everything in writing.
4. Construction: Once we have all the details in place and obtain the proper permits, we begin construction. During this time, we want you to be involved every step of the way. You can visit the construction site and make sure everything is to your liking.
Our process is designed to keep you involved throughout the entire building process. This home is your investment, so we aren't done until you're satisfied.
The partners of Kensington also began as independent business owner's in 1990/2000's and have since founded and managed numerous companies of many sizes in Northeast Ohio. They have made it clear that they are dedicated to the American Dream and helping people achieve it through homeownership. Collectively they have been building custom homes in Northeast Ohio for over 30 years and have set up strategic partnerships with all our home good suppliers to allow all of our customers the opportunity at sourcing exactly what they want in their home, from rare tile to custom exposed trusses to elegant trim packages, we can do it all.
We at Kensington Custom Builders believe in honesty, integrity and putting the customer first. We refuse to lower ourselves to subpar work and materials, and we will not over-price or over-leverage ourselves! Our philosophy at Kensington Custom Builders is "When Only the BEST will do"!
To learn more about our unique building process, contact us today. We are happy to meet with you and begin designing your dream home.
How Your Custom Home Building Process May Go!
1. Brainstorming
Begin gathering photos of home types, floor plans, and even thoughts on the smaller touches like finishes.
2. Meet Your Builder
This is where we help design your home! We will work with you to ensure that you get all your features and any additional choices you are interested in. We will guide you in the right direction, based on your budget and needs. At the end of this meeting you will have a clear idea on your home cost and time frame.
3. Select A Lot With Your Builder
You can work directly with us at Kensington to find your ideal lot. We will walk each individual lot with you to ensure it meets your lot needs. At this point, you will make an offer on your ideal piece of land.
4. Design Appointment
This is where we work with you to finalize the interior of your home. This includes picking all your finishes, paint colors, flooring and more. We offer a variety of finishes and colors to choose from. We work with you to personalize your home to your exact need and preference!
5. Begin Your Blueprint & Build Contract
This is where Kensington Builders & our personal draftsman create your blueprint exactly how you have envisioned. At this point, we will firm up your pricing and put everything in writing to make sure you are getting everything you want and need.
6. Start of Construction
Once we have finalized your selections, your loan has been approved, we will obtain build permits at your local municipalities, and we can begin construction!
7. During Your Home Construction
While your home is under construction, do not hesitate to reach out with any questions or concerns. We will keep you updated during the process to inform you where your home is in construction. We want you to be a part of the building process, as this is a huge investment in your dream life.
Mike & Steve are here to hold your hand throughout the entire process to make this experience as enjoyable as possible for you.