We At Kensington Custom Builders Help Make Our Customer's Dreams Come True With A Custom Built Home in Northeast Ohio
From projects of every shape and size, such as cozy bathroom and kitchen remodels to charming 1200sq ft ranch homes to beautiful farmhouses all the way to three-story homes with custom exposed beams and elevators. We help our customers make their dreams a reality with a custom built home in Northeast Ohio.
Portfolio of Custom Built Homes in Northeast Ohio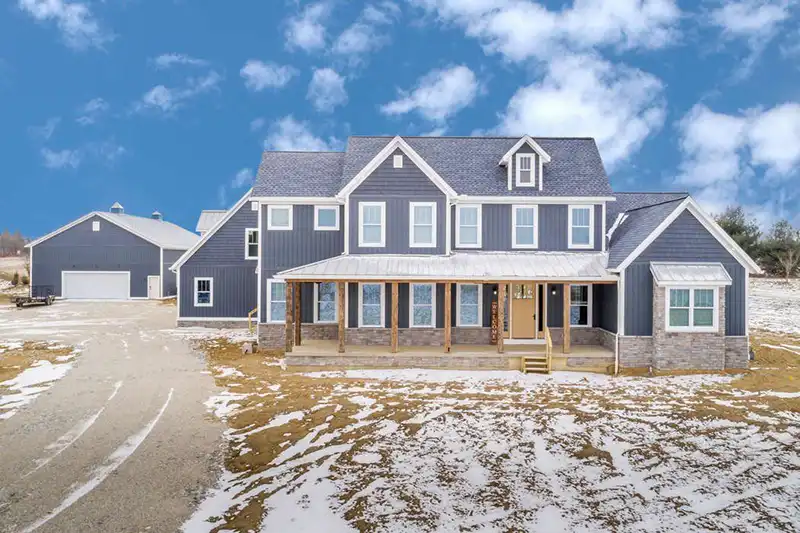 Our Brand new take on farmhouse living! This home is built for a large family living in the country! It boasts 5 1/2 bathrooms, 6 bedrooms and over 5100 sq ft of living space. Not to mention close to 1000 sq ft of outdoor covered porch space with a wonderful wood burning fireplace and a four-car oversized garage.