Looking For A Custom Home Builder in Northeast Ohio? Give Kensington Custom Builders A Call Today!
A custom-built home is something that many people dream about in Northeast Ohio. And at Kensington Custom Builders, we make that dream a reality! We are dedicated to helping you create your forever home with modern sensibilities and built with old-world quality!
As one of the premiere home builders in Northeast Ohio, Kensington Custom Builders is positioned to provide you with a unique, one-of-a-kind custom built home while treating you with unmatched service and attention!
That's why our process is thorough to make sure that you are satisfied every step of the way. For experienced custom home builders in Northeast Ohio, give our team a call today, or reach out to us via our contact form. 
Listed below is a selection of cities and townships in Northeast Ohio where we have built custom homes. This is only a sample, if you don't see your city listed, give us a call and let us know where you are looking to build!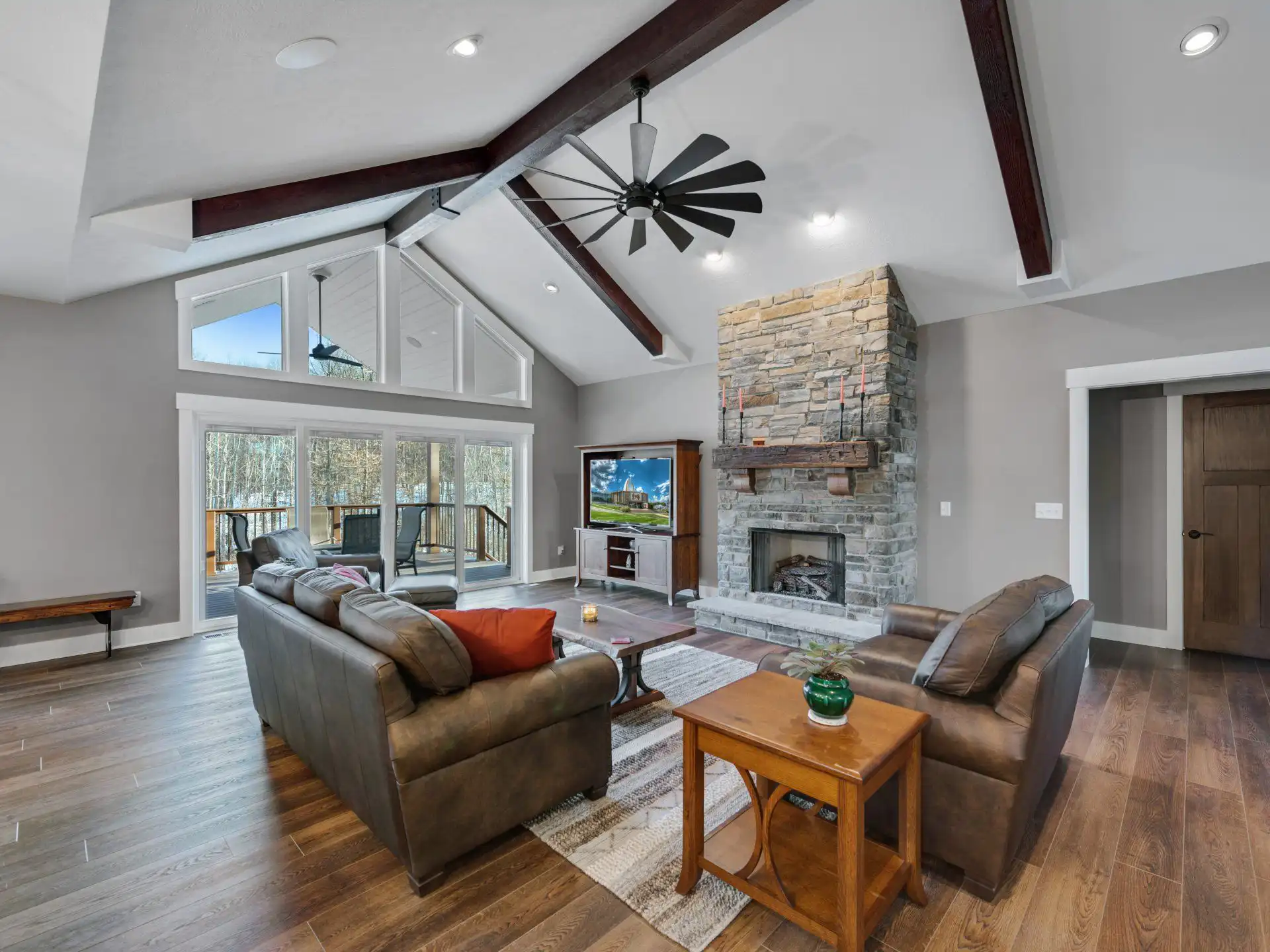 Northeast Ohio Cities & Townships We Serve for Building Custom Homes
Medina County: Medina, Brunswick, Wadsworth, Seville, Lodi, Chippewa Lake, Spencer, Westfield Center, River Styx, Rittman, Valley City
Summit County:  Akron, Cuyahoga Falls, Stow, Barberton, Fairlawn, Hudson, Twinsburg, Green, Macedonia, Richfield, New Franklin, Northfield, Norton, Munroe Falls, Portage Lakes, Lakemore, Springfield, Silver Lake, Peninsula, Clinton, Boston Heights, Reminderville, Montrose-Ghent, Pigeon Creek, Tallmadge
Cuyahoga County: Cleveland, Parma, Lakewood, Strongsville, Westlake, Euclid, Rocky River, Cleveland Heights, Berea, Solon, North Olmsted, North Royalton, Shaker Heights, Beachwood, Chagrin Falls, Garfield Heights, Bay Village, Broadview Heights, Cuyahoga Heights, Middleburg Heights, Brookpark, Bedford, Bedford Heights
Stark County: Canton, Massillon, North Canton, Louisville, Hartville, Canal Fulton, Uniontown, Navarre, East Canton, East Sparta, Waynesburg, Greentown, Beach City, Meyers Lake, Wilmot, Limaville, Brewster, Perry Heights
Portage County: Ravenna, Kent, Streetsboro, Aurora, Garrettsville, Hiram, Brimfield, Mantua, Windham, Brady Lake, Atwater, Sugar Bush Knolls
Wayne County: Wooster, Orrville, Apple Creek, Smithville, Doylestown, West Salem, Shreve, Dalton, Mount Eaton, Marshallville, Fredicksburg, Burbank, Congress
Knox County: Apple Valley, Bladensburg, Brinkhaven, Centerburg, Danville, Fredericktown, Gambier, Howard, Martinsburg, Mount Liberty, Mount Vernon